Susan Klusmeier
---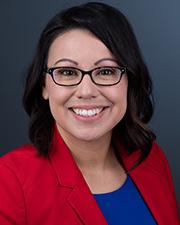 MSP Executive Director
Vice Provost, Academic Success
Biography
—
Dr. Susan Klusmeier is the Vice Provost for Academic Success at the University of Kansas (KU). Academic Success supports the intellectual engagement and pursuit of learning by KU students throughout their academic career- from orientation to graduation and beyond. She provides strategic leadership to the units that report to Academic Success and oversees numerous partnerships designed to foster student success including through her role as the campus liaison for the University Innovation Alliance (UIA).
With over 17 years of experience in higher education, Dr. Klusmeier has held various roles throughout her career focused on student success at a variety of institutions including KU, The University of Missouri, The Ohio State University, and the University of Illinois at Urbana-Champaign. Dr. Klusmeier has been recognized for her work in higher education at national, regional and institutional levels including recognition from NACADA- The global Community for Academic Advising and INROADS. In addition to her administrative responsibilities, Dr. Klusmeier serves as a courtesy assistant professor in the Department of Educational Leadership and Policy Studies in the School of Education and Human Sciences.
Dr. Klusmeier earned a Bachelor of Science in Journalism from the University of Illinois at Urbana- Champaign and a Master of Science in Education with an emphasis in Higher Education Administration from the University of Kansas. She holds a Doctorate in Education from the University of Pennsylvania where she graduated with double distinction. Her research focuses on the professionalization of academic advising and the role policy plays in advisor retention.